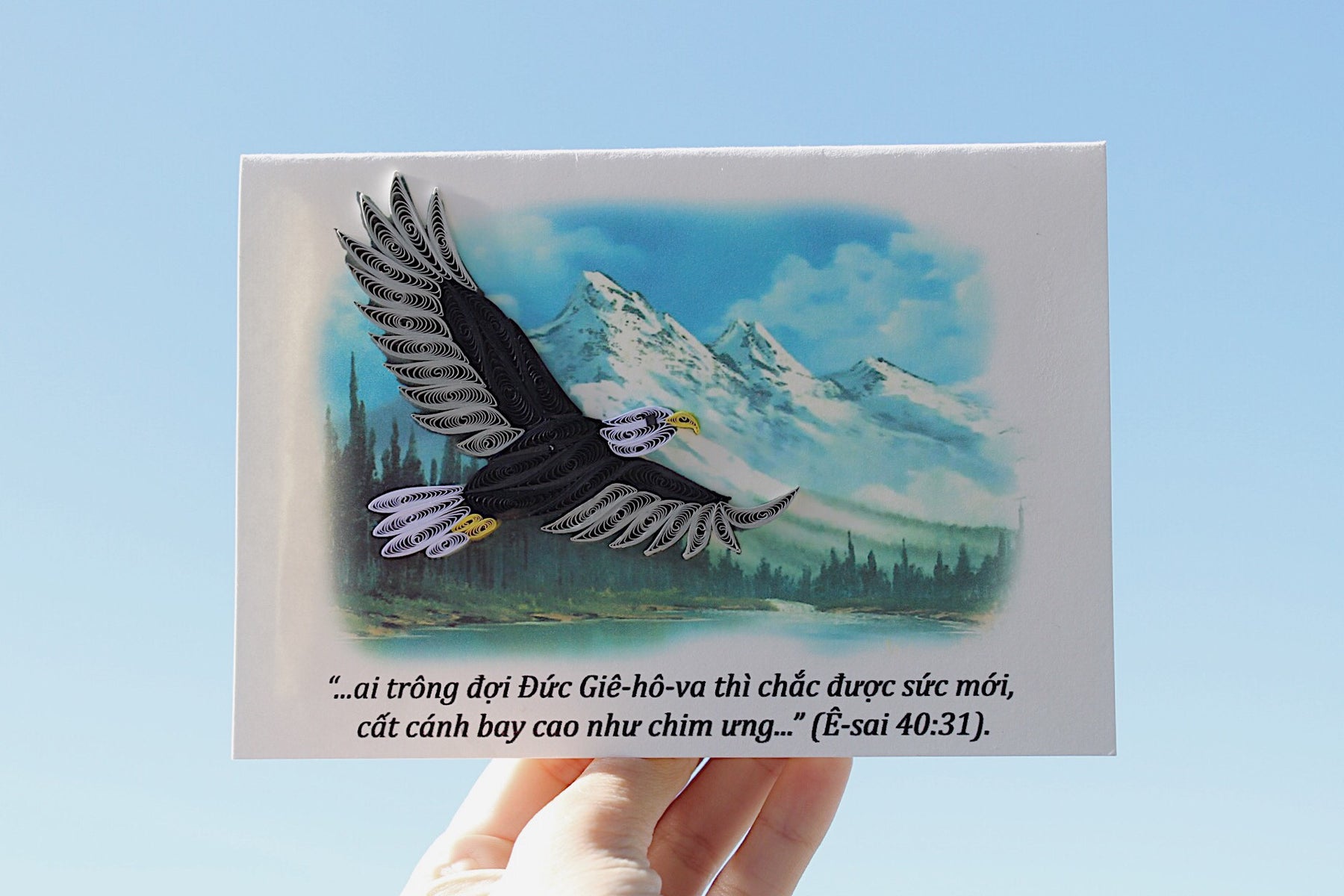 Wings as Eagles (Vietnamese text)
As we kick off 2018, we're very excited to present our newest design, Wings as Eagles with Vietnamese text!  If you have a friend, relative, or coworker that speaks Vietnamese, share this card with them and watch the smile that comes across their face.  
In English, the text reads, "But they that wait upon the Lord shall renew their strength; they shall mount up with wings as eagles; they shall run, and not be weary; and they shall walk, and not faint" (Isaiah 40:31).  
For English and Spanish versions of this card, please search for "Wings as Eagles" on our website.