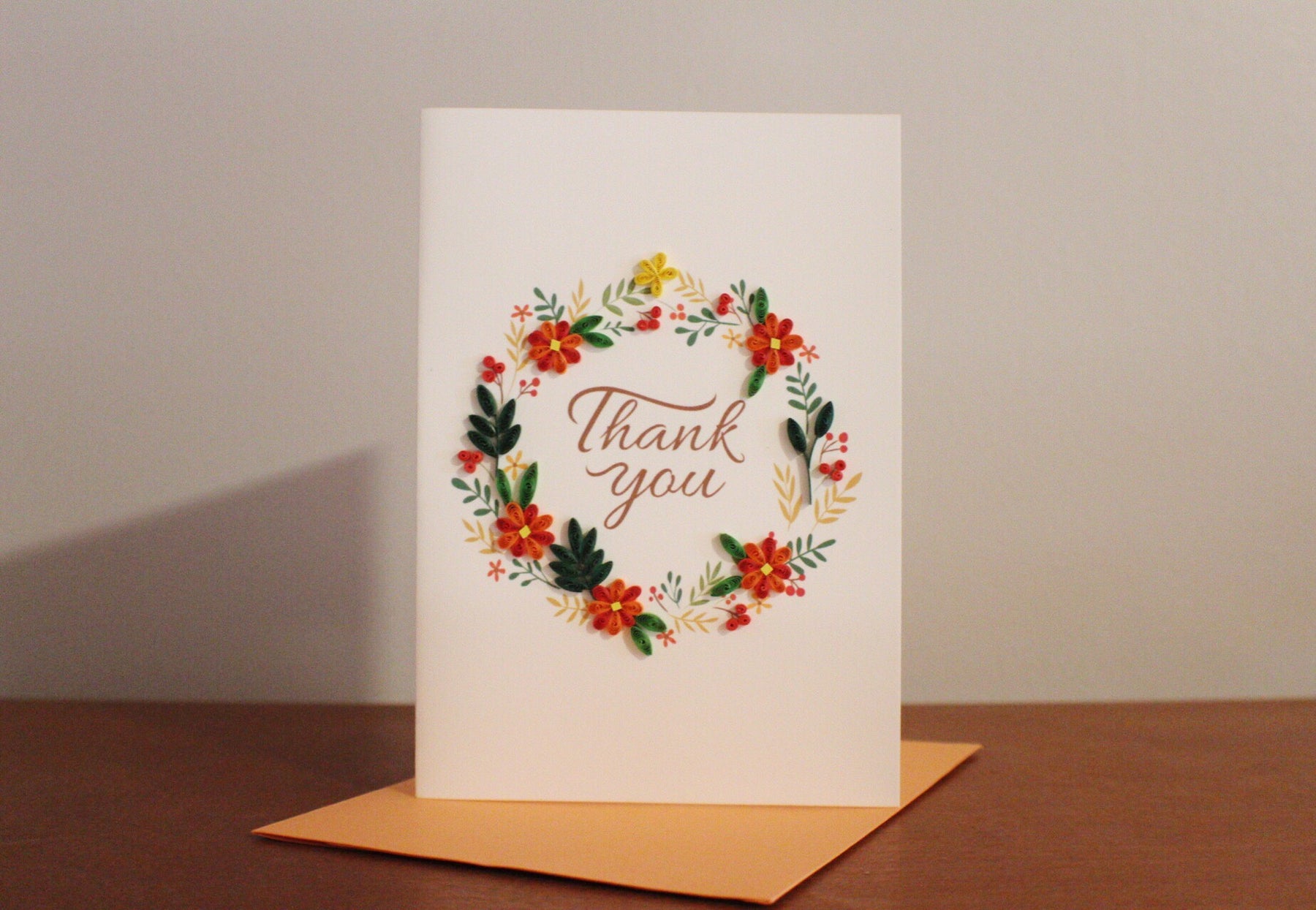 The Orange Floral Thank You joins the UViet family!
We're so pleased to announce that another beautiful thank you card is now available on our online store.  The Thank You - Orange Floral Wreath card is one of my personal favorites.  Do you know someone who enjoys that elegant, vintage look?  They will love this card!  
BONUS:  This card is also available as a Mini!  Perfect for enclosing in a gift bag, but still able to be US mailed, this card is versatile and affordable.