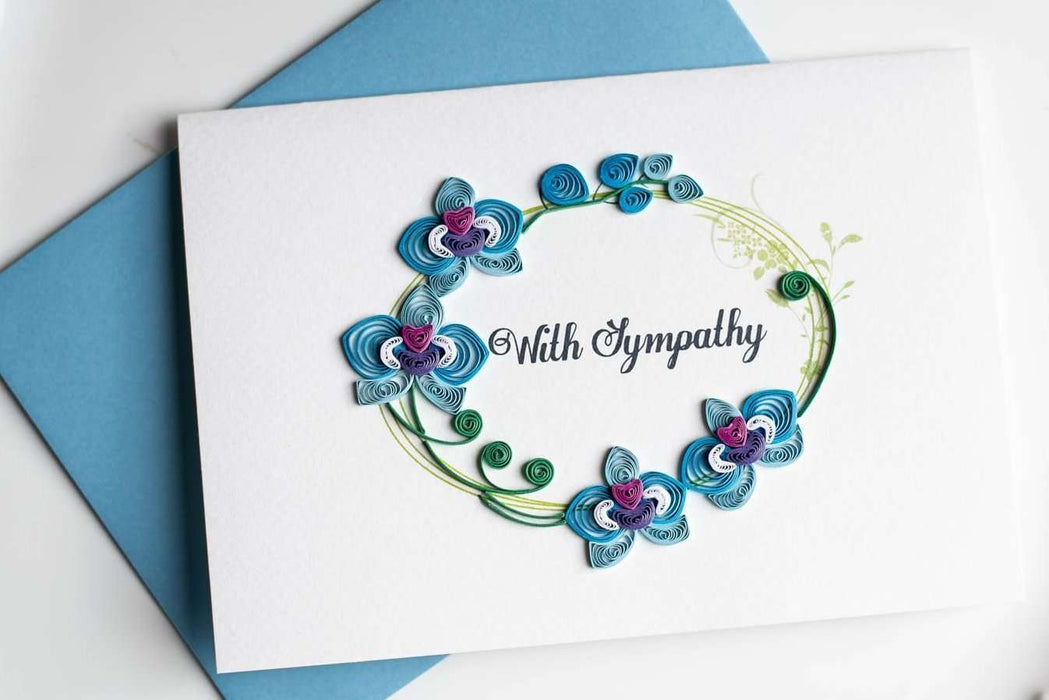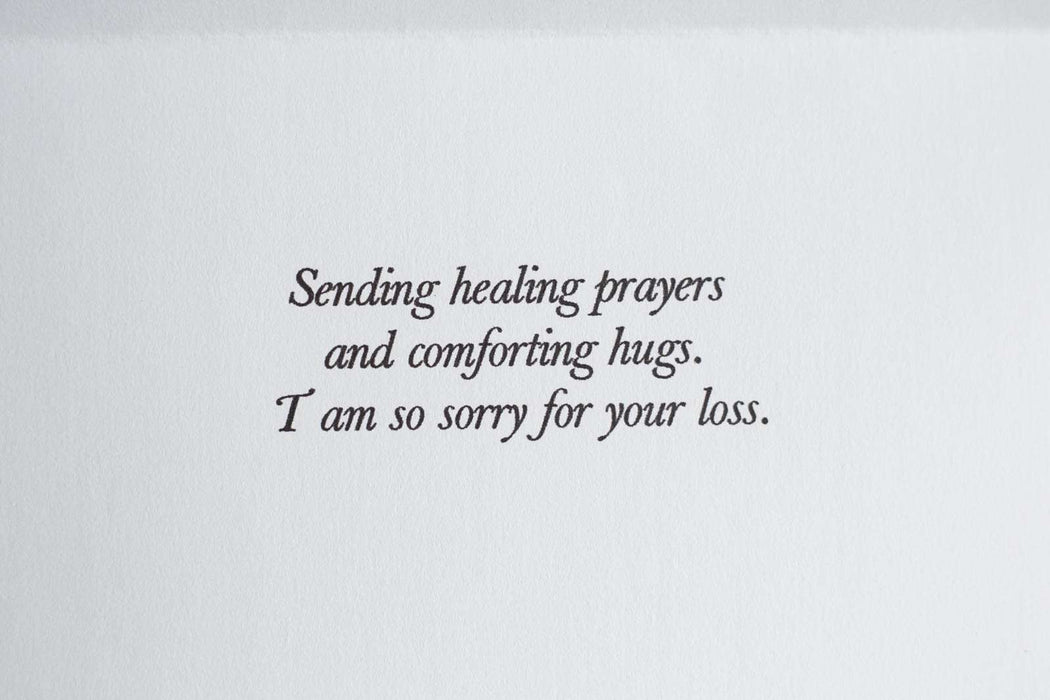 With Sympathy (TEXT INSIDE)
This card is gentle and exquisite.  The text inside reads, "Sending healing prayers and comforting hugs.  I am so sorry for your loss."  
Card has text inside

Landscape oriented

, individually wrapped
Includes mailing envelope - color may vary
4.5 x 6.5 inches (12 x 16 cm)
Request "Hand Processing" from your mail carrier (requires an extra stamp) to avoid machine processing damage.
This item ships in 1-5 business days.